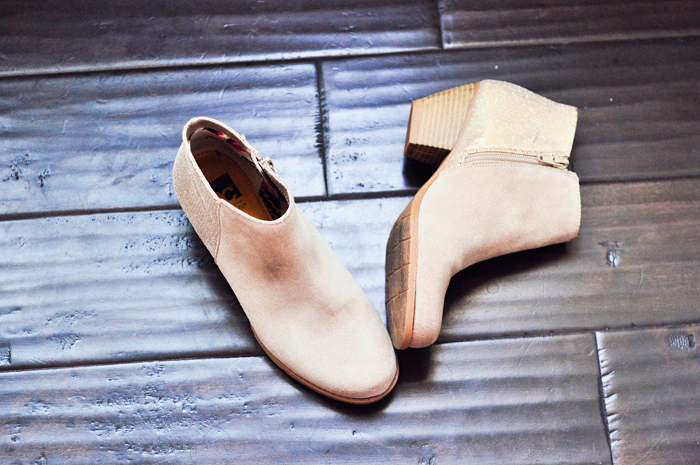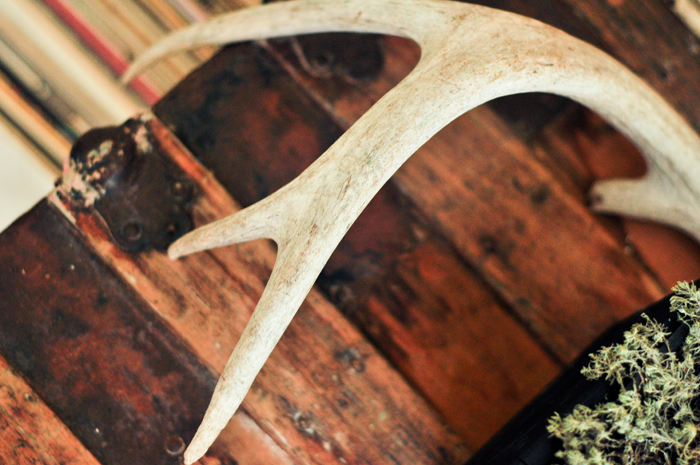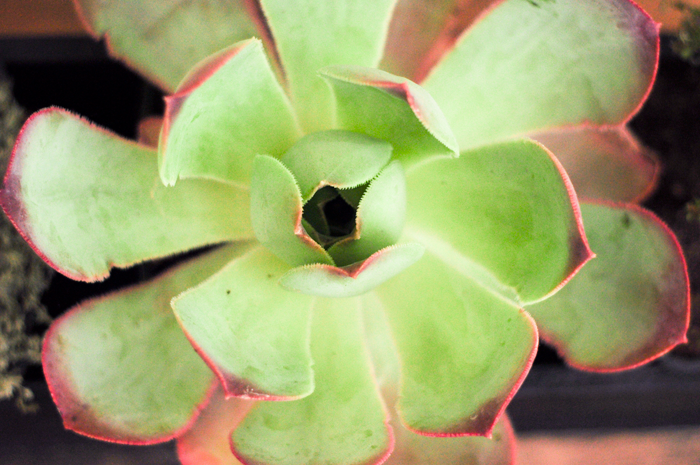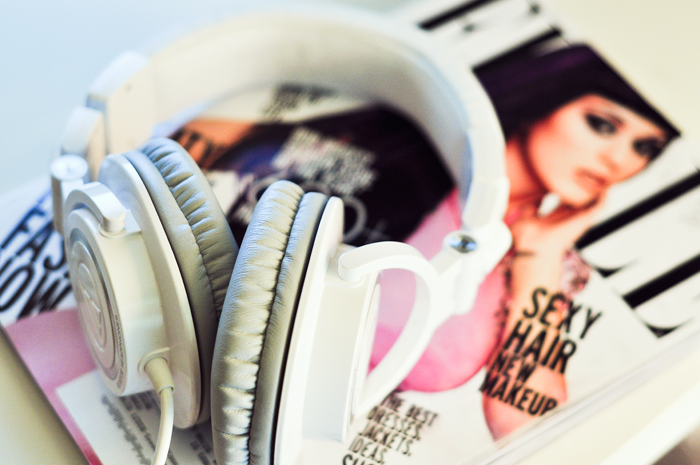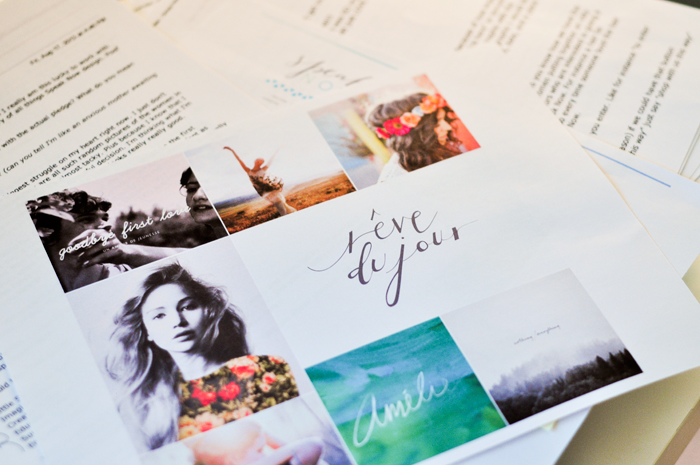 I'm one of those people that, the second I walk through the front door, stuff is flying everywhere and I'm basically a tornado. Bag/jacket/scarf/shoes/everything on the floor, hair up in a messy bun, I NEED WATER, eat a snack, sit on the floor or the counter for five minutes and contemplate the day... and the stuff I threw in all directions usually stays there for a hundred years. Worst habit. I should really change this - maybe consider putting everything in its place instead, so I'm not trying to find it later? What a concept. ;)
I tried/researched about a bazillion different headphones this summer until I found the right ones. (My cute teal ones bit the dust) Because I use them every day, they had. to be. perfect. Sheesh. I finally (
finally!!!
) found a pair I love. Took me long enough.
I've been printing out project moodboards and taping them on the wall next to my computer. Best idea ever. I love that I can look over while working and be instantly refreshed/inspired/motivated. Plus, my wall looks pretty now.
I saw this quote on Pinterest once and I think it's beautiful: "So start listening to the silent spaces in your thoughts and enjoy the wells of peace that exist within them."
Leave your ramblings below. Talk to me, guys.